Selected Work
Inheritance
Tell the truth, to yourself and to the children — Maya Angelou
Like many Americans I was taught the story of the United States growing up—great founding fathers, equality for all, and hard work creates wealth—the American Dream. And while there is some truth to this narrative it left out a large part of history, creating a disconnect in the America I experienced as a young adult.
By researching the construction of race in our country and my family lineage: immigrants from Sweden in the 1900s, and Irish and English settlers reaching back to the 1600s, the divisions and inconsistencies I experienced began to make sense. Stolen land, the Virginia Slave Codes, the Naturalization Act, Supreme Court cases that decided who was white, Jim Crow Laws, and Redlining… America was built to benefit white people (even as those who were considered white continually changed).
The truth is often held hostage to whatever we accept and believe; therein lies the tension and the conflict. This work dismantles and reconstructs the dissonance we experience in our engagement with truth. School and academic references, family photographs, redlining maps, court documents, and furniture from my home create a space where both the past and present reside. Woven, sewn, and linked together, my work repeats pieces of truth over and over so connections can be made and intentional conversations started. To have a just and equitable country for all people we must first understand our history.
Kim Rice
I pulled myself up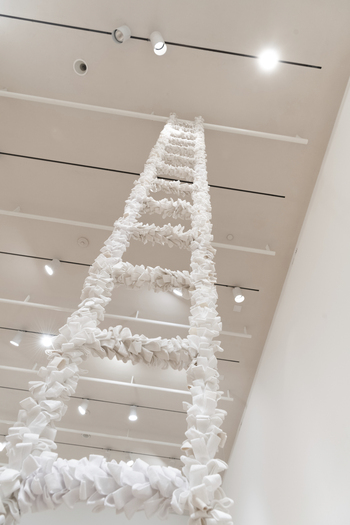 Founding Fathers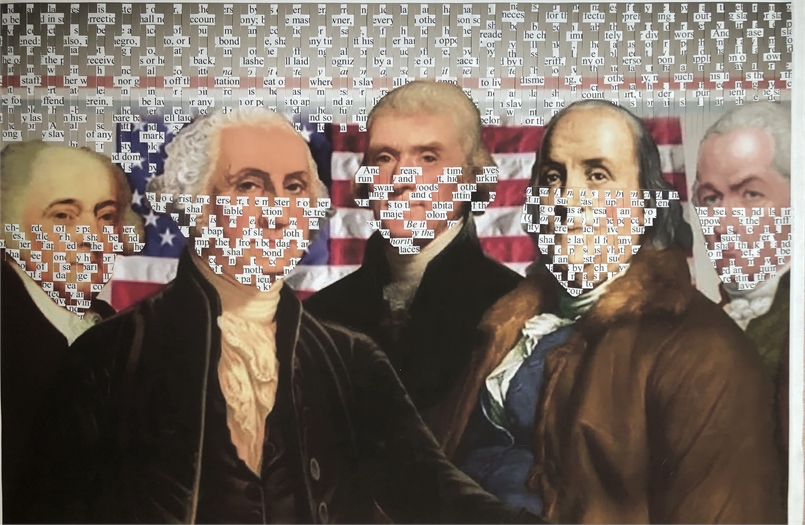 Image of US Presidents, Virginia slave codes
Naturalization Act of 1790
Link to Naturalization Act of 1790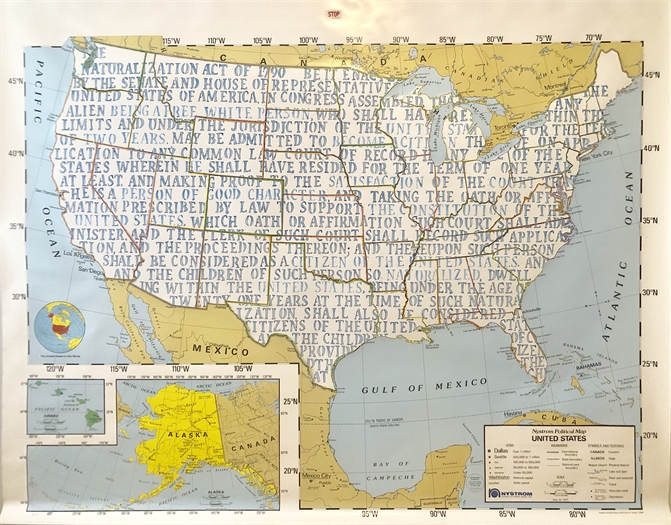 Inheritance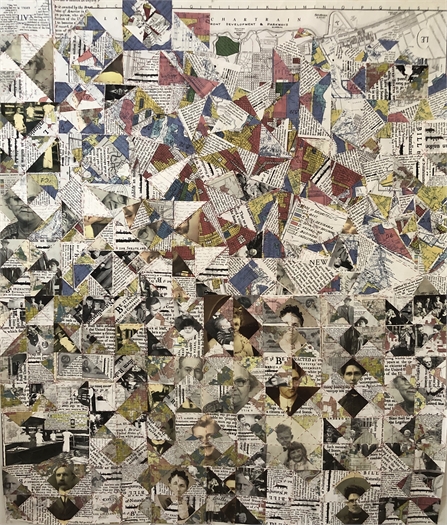 Redlining maps, my ancestors' photographs, and the Naturalization Act of 1790
Family Quilt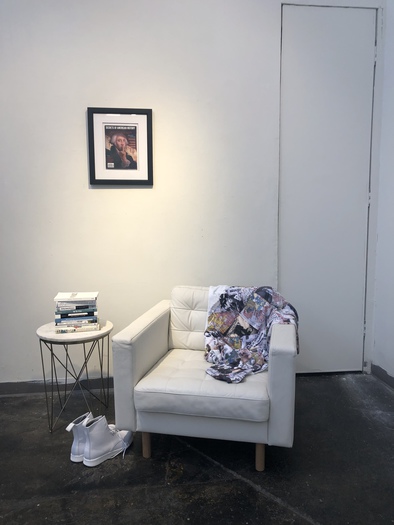 Family Values
219 butterflies made from the 1810 US Census that stated 219 humans to be my family's property.